An internationally renowned Dutch concert pianist once told me that the Netherlands is a country that does not believe in competitions. He said that the flatness of its landscape is extended to people's attitude of not sticking out. Rules should apply to all. "If there's a hill, remove it. If there's a hole, fill it." Or you could say that everyone deserves an equal chance (at life), hence the generous welfare system. What does a competition do, other than single out the best?
Another Dutch pianist supported this claim when she said that her goal as a teacher was not perfection or actualisation of a student's abilities but enjoyment, so that the student would return for the next lesson. Perhaps this explains why the country is flooded with amateurs who do not depend on music for a living but for enjoyment.
I find it hard to believe that the Dutch don't embrace competitions, after witnessing the steady turnout at the recent International Vocal Competition in Den Bosch and the Liszt Piano Competition in Utrecht. Another popular, well-supported event is the annual Princess Christina Competition for classical music, jazz, and composition geared at young people (aged 10 to 19 for instrumentalists, and up to 21 for singers). And so it is with this attitude that I went to the biennial International Student Piano Competition in Utrecht, a city second only to Amsterdam in terms of cultural events.

Anne Ku writes about her travels, conversations, thoughts, events, music, and anything else that is interesting enough to fill a web page. She has written and produced two chamber operas, premiered in Utrecht, Netherlands. See her publication list for more.
Support the Bon Journal by keeping analyticalQ.com alive and free. Find out about Sponsorship or how else you can show your support
Bon Journal
Four Dutch men win the 8th International Student Piano Competition in Utrecht
13 - 16 October 2008
The biennial International Student Piano Competition is open to students between the ages of 17 and 27 who are currently studying at colleges, universities, and institutes of higher education but not conservatories or music schools. It is intended for non-professionals, although it does not preclude winners from following professional music careers afterwards, as winner of several previous competitions had done. The finalists play a solo piano work of their choice plus a designated movement of a piano concerto with the Utrechtsch Studenten Concert, the oldest symphony orchestra in the country.
I recall attending the final round of the 7th competition, in 2006, in the big hall of the Vredenburg, which is now closed until 2012. One finalist outshone the other two, and I knew immediately she would win. This year, a press photo of Clare Hammond, in her black and white Chinese dress, was used on the opening page of the official competition website, programme booklet, and the large "cheque" prizes given at the end. I googled her and discovered she has since followed a professional performance career of giving solo concerts and piano concertos while pursuing a doctorate on left-handed piano concertos. Although she did not regard the competition as a career move at the time, it actually influenced her to choose performance over musicology, a subject she was studying at Cambridge. She wrote, "The competition was a great experience, socially as well as musically, and it was wonderful to play in the Vredenburg Hall."
Vredenburg, the largest concert hall in Utrecht, once conveniently located at the central train/tram/bus stations, is temporarily closed while the surrounding area is being built into a future "Music Palace." The temporary replacement concert hall of Vredenburg Leidsche Rijn is a big red box of a building beside the A2 motorway in a secluded open area of De Meern, in the province of Utrecht. It is a short cycle ride over the bridge next to the Douw Egberts coffee factory, on the west side of the city of Utrecht, also known as "Domstad" (Cathedral City).
The final concert
On Thursday 16 October 2008, the Utrechtsch Studenten Concert (USConcert for short) members were seated on stage and ready to begin at 19:30. The master of ceremony, Professor Dr Jan Kimpen, a medical doctor and author, announced, "May I remind you for the last time to turn ON your cell phone when you leave. Please switch it off now." Dutch humour, I suppose.
For the "overture" before the finalists appeared for their piano concertos, the orchestra played a new instrumental piece, which was earlier premiered in Amsterdam. Joram Letwory (b. 1981) had written "Three Short Movements" specifically for this orchestra while finishing his masters degree in composition at the Utrecht School of Music & Technology in the Netherlands. During the intermission, I ran into the young Letwory, who told me that he plans to compose more music for film.
For the first time since its inception in 1994, the four-member jury chose four (not three) finalists. All four were all male. But most significantly, for the first time, they were all Dutch.
Finalists perform piano concertos
The first finalist, 23-year-old Willem Mulder, a Master's student in Business Economics at the University of Amsterdam, was a slim fellow with straight dark blonde hair who spent so long adjusting the piano stool to Glenn Gould's level that the conductor Bas Pollard decided to use that time to "re-tune" the orchestra. What emerged after Mulder sat down nearly an eternity later was the beautiful pure sound of the left hand slow waltz of the Adagio Assai from Ravel's Piano Concerto in G. That melancholy piano solo tugged at my heart until the flute and the rest of the orchestra joined in. How daring it was to be the first and to begin with a solo, unaccompanied!
The next three finalists were students at Utrecht University, the largest university in the Netherlands. The orchestra introduced the main theme of the second piano concerto of Beethoven, a triumphant beginning for a piece that the composer himself often performed to show off his virtuosity. The dark-haired 22-year old Thijs Urlings, a Master's student in Business Informatics, entered with a piano solo of a new thematic idea, refreshing after the orchestral tutti. Sitting 10 rows in front of centre stage, I could see his face getting redder as time wore on. When he occasionally lost his place or forgot a passage, he simply repeated the previous motif without hesitation, such that only an avid listener could detect the mistake. He, of all four finalists, worried me. He had brought a score on stage but set it on the side. If he were to lose his place, would he have time to stop the orchestra and refer to the book? Or was it just a security blanket? A psychological "just in case." He finally smiled at the end, as if to say "Whew! I got through it!"
By contrast, the third finalist, 20-year-old philosophy student, was in contrast, confident and self-assured. Evert-Jan de Groot made me forget how he acted or played on stage, and I was able to simply listen to the music. The first movement of Ravel's Piano Concerto in G contained jazz and Gershwin-like elements, which Ravel deliberately injected to seduce the American audience. It's an exciting contrast from the previous Beethoven, paving the way for the final piano concerto of Gershwin.
22-year-old physics major, Stein van Eden brought his score and played from it, with Evert-Jan turning the pages. That one person chose to read from the score while the previous three painstakingly memorised their pieces came as a surprise to me. The magic disappeared the moment he put the score on the piano stand. Was the first movement of Gershwin's Piano Concerto in F more demanding than the previous works? I could hear his Rhapsody in Blue, a Charleston beat, some pentatonicism, and plenty of syncopation. Thus my attention went to the orchestra. After the applause, Stein van Eden seemed anxious to walk off stage --- by himself and in the direction no previous contestants had walked. This made me wonder whether he wasn't too pleased with his performance. He didn't do the typical second bow or wait for the conductor to gesture to walk off stage together.
During the intermission in which I queued for my free drink, I looked around the crowded reception area for a familiar face. There were three (pianist, clarinetist, and first violinist) in the orchestra earlier but none in the audience. My mind started to wander. How often does a pianist get to play a piano concerto with an orchestra? Unless you win a competition or get invited to play as soloist, the answer is, sadly, hardly ever. The chance to play with an orchestra, by itself, surely presents a rare opportunity and a lure for pianists to compete!
Solo works after the intermission
The second half of the competition began with a solitary Yamaha grand piano on stage for works of the finalists' own choice. Willem Mulder, who by now looked to me more and more like the young Liszt, dazzled everyone with Lyapunov's most virtuoso work, the Etude op. 11 no. 10, also known as Lezghinka, named after a male solo folk dance of the Caucasus.
This was followed by one of the most famous piano solos of all time – Chopin's Fantasy Impromptu (op. 66). I've said it before, "unless you are completely sure of yourself, don't play a familiar piece, much less a famous one." With a piece like this, you cannot afford to be sloppy or make short cuts. It was too familiar and too famous to deserve a less than perfect performance. Below is Thijs Urlings' performance on youtube --- judge for yourself.

Thijs Urlings' Chopin Fantasy Impromptu
By now the audience had grown quite restless, an unfortunate coincidence for the quiet beginning to Ondine of Gaspard de la Nuit which Evert-Jan de Groot played with excellence.
The last finalist, Stein van Eden, chose Liszt's Un Sospiro, which means "a sigh" in Italian.
You could say that all four pieces are highly virtuosic works, lots of notes, lots of movement, but with clear melody lines that must be brought out.
While the judges deliberated over their decision, a tap-dancing duo appeared on stage as the entre act entertainment. Tafel 9's percussive rhythm was a welcoming contrast to the pianistic kaleidoscope of the previous finalists.

Tafel 9 The Dutch Tap Dancing Duo
Prize winners
The winner of the Utrechts Universiteitsfonds Prijs, one of the main sponsors of this competition, was granted the privilege of performing variations of Mozart's Willem of Nassau II theme, which were works commissioned of five Dutch composers. This 500-euro honour went to Evert-Jan de Groot who performed the pieces so beautifully that I ached to see the scores.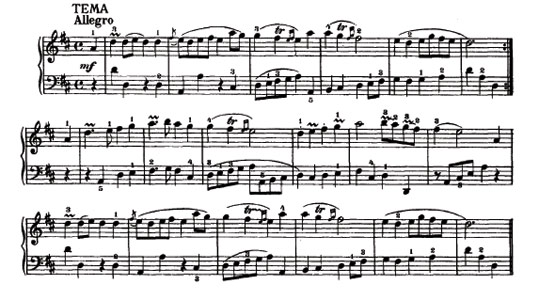 Thereafter the jury members walked on stage to announce the prizes. The audience prize (500 euros) went to Stein van Eden. The fourth prize went to Willem Mulder, whom they described with words such as "sweeping statement... virtuoso style... exhuberance." The third prize (750 euros) went to Thijs Urlings, who was described as "intimate, melodic, singing quality,... dedicated to music."
The second prize (1500 euros) went to Stein van Eden, who was described with "... has a natural ability to make it look easy ... serious and focused ... provocative." After the second prize was announced, everyone knew that the winner was Ever-Jan de Groot. He received euro 2,500 and the description "subtle player with many colours and nuances, evoking musical and sensitive feeling. He understands the composer, and is a thinker and poet." He is a philosophy major after all.
Afterwards, I asked my companion what she thought of seeing amateur versus professional performances. I noticed that my own standards had changed over time. She, a patron of the arts, replied that the difference between nonprofessional and professional musicians seems to lie in the ability to let go, no longer needing to manipulate or control the process.
She said, "With a good musician, the music is just there, naturally, without the feeling that it is packaged. Sometimes you see very young musicians who are technically perfect but lack maturity in their work, and their music feels somehow a bit dead. Given the choice, I'd rather listen to an older musician who might have lost his lost his technical virtuosity but not the soul in their music."
Of course, a musician can't gain this maturity without practice and experience. We both agreed that these four young pianists, all of them pursuing full-time degrees in non-music fields, have a lot of promise and can be proud of their performances on Thursday night.
21 October 2008
Related links:
Clare Hammond, winner of 7th International Student Piano Competition (2006)
Theme of Willem van Nassau II by Wolfgang Amadeus Mozart
Sheet music available as PDF downloads from website of Jeroen van Veen, jury member, composer, and organiser of Variations of Mozart's Theme commissions
Photo credit: Ivar Pel
Evert-Jan de Groot, winner