Visit analyticalQ
to find out how you can help keep it independent, alive and free!
August 2006
Summer is a time of dreams come true. I have always wanted to visit Siena, after seeing the movie "Stealing Beauty" some years back. The Leaning Tower in Pisa was another destination. When my violin-guitar composition was selected for world premiere in Cortona, I siezed the opportunity to discover why Italy raved such passion for my friends Nicola, Guido, Isabella, Mike, Lynda, and more. Within a few weeks my plans for July were made and I had "been there, done that."
The million, no, billion dollar view from Hotel Oasi in Cortona, Italy (courtesy of Fatos Nefes):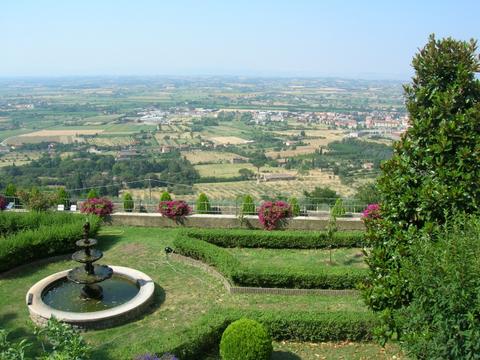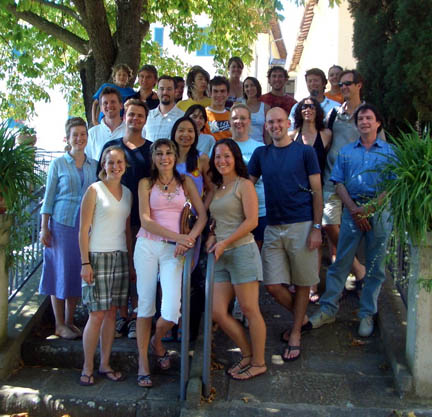 Group photo of contemporary musicians, courtesy of Thomas Rosenkranz on my right
More memories of a fantastic week in Cortona (courtesy of Frank Hill):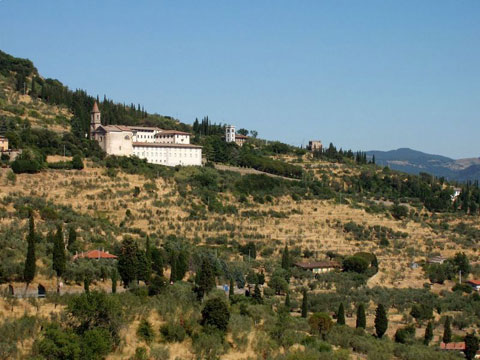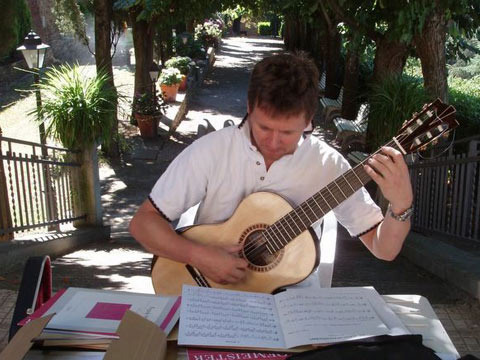 And then a week in Utrecht with home cooked food after the inspiration of Tuscany: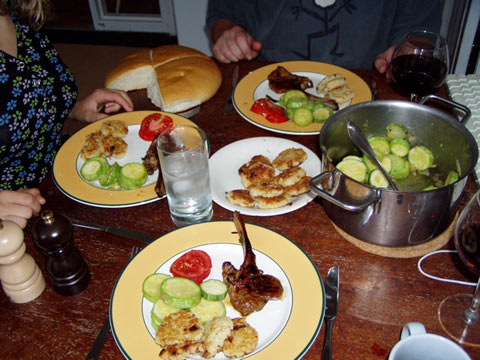 After surviving heatwave that swept Europe, I did my favourite things and showed the London I knew so well to what sometimes seemed like "three is a crowd", though most of the time it really felt like a family. From my favourite Archivebookstore in Marylebone to swimming at London Business School, to the Sunday all-you-can-eat gourmet buffet at the Blue Elephant in Fulham, Modigliani exhibition at Royal Academy of Arts, Tate Modern, David's office and Brown's Restaurant at Butler's Wharf, wine music and modelling for charcoal drawings at Yousif Naser's art studio in Ealing, cycling along the Brent Canal with pianist Tim Sharp to Little India, and rounding up 30 people for a double infinity barbeque, we did it all.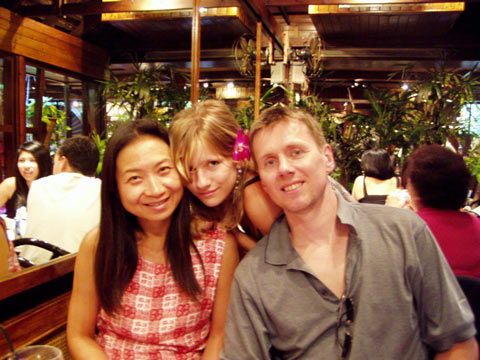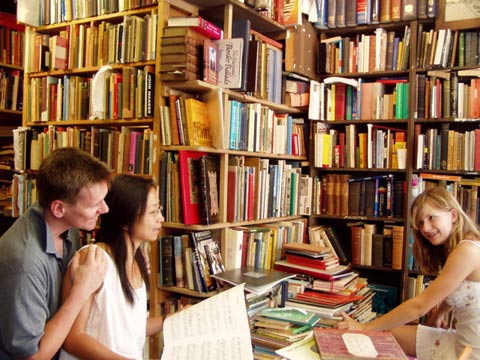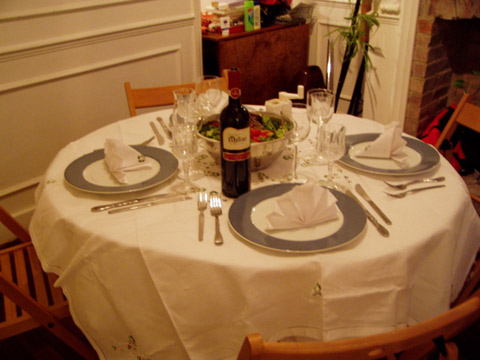 Now as I write this, I am about to embark on another dream come true. Although not quite a year in Provence, a week is more than enough to whet my appetite in Marseille, Venasque, Mazan, Baux de Provence, and Gordes. Let's not forget Avignon and other places yet to be discovered by moi. C'est bon! Voila! Bon voyage! September 2006

about the author:
Anne Ku writes about her travels, conversations, thoughts, events, music, and anything else that is interesting enough to fill a web page.
Tell your friend(s):
New to Bon Journal?
Check out past issues of
Le Bon Journal newsletters (2-page PDF) containing the best of Bon Journal by themes