Visit analyticalQ
to find out how you can help keep it independent, alive and free!
Announcements
For sale:
midi-keyboard
Tanglewood guitar
Maarten guitar
Christopher Dean guitar
Sony Walkman
Rollerblades
finance, math books
WANTED:
digital cam corder
books on music
sheet music
December 2006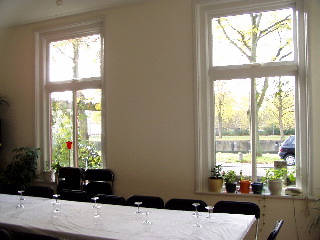 On a fine Sunday morning in mid-November, a table is made from old pine boards (origianlly used to store Dutch cheese) to await a testosterone-driven party of "kart" racers and other friends of the birthday boy.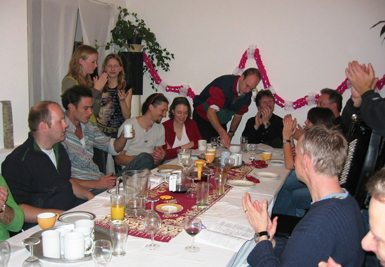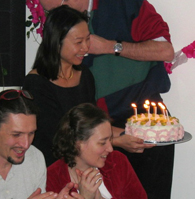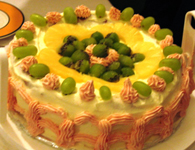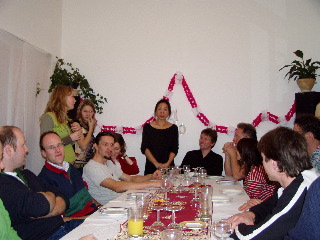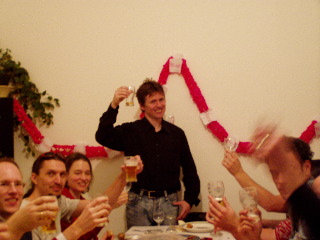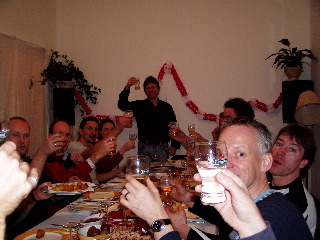 The four chefs started preparing from 12 noon and stayed there even after the guests had eaten. We made 16 different dishes.

spring onion pancakes
pigs ears with home-grown coriander and red chilli
marbled tea eggs
fried and boiled wontons
boiled Northern dumplings
lotus leaf sticky rice with Chinese sausage, shiitake mushroom, egg, greens
vegetarian spring rolls with vermicelli
fried noodles with shredded pork and vegetables
Shanghainese aubergines
Szechuan black bean tofu
fried vegetarian noodles
baked and roasted chicken legs -- marinated in Chinese barbeque sauce with garlic and ginger
stir fried Chinese broccoli with oyster sauce and garlic
stir fried ladies fingers (okra) with coriander
Chinese birthday cake
black bean pound cake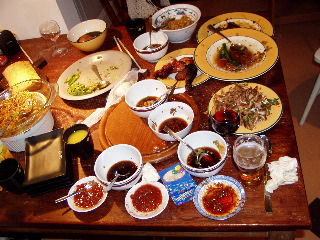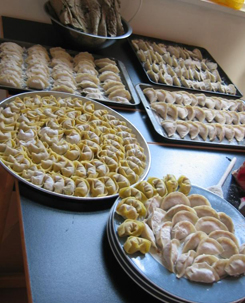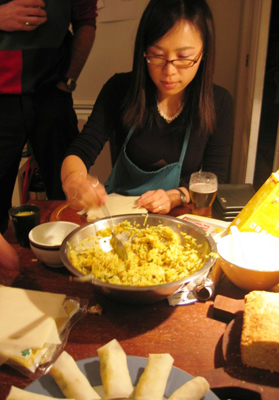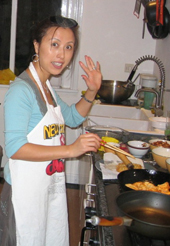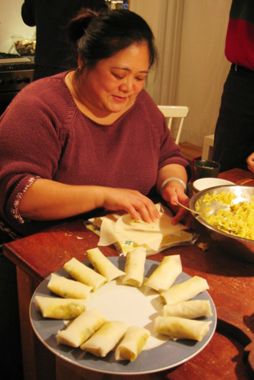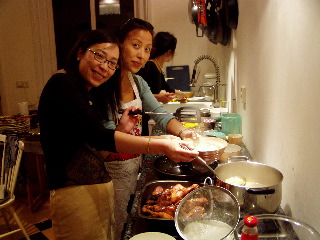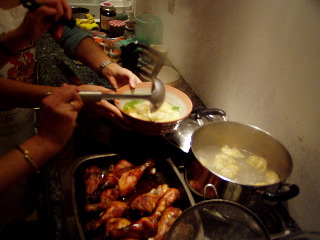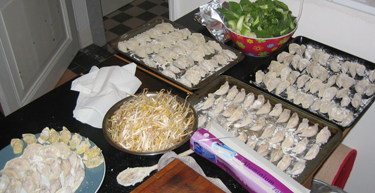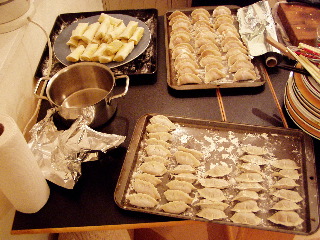 Composer and pianist Allan Segall gives a sneak preview of his forthcoming concert in Amsterdam --- interpreting the great Dutch composer Sweelinck.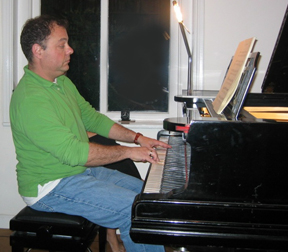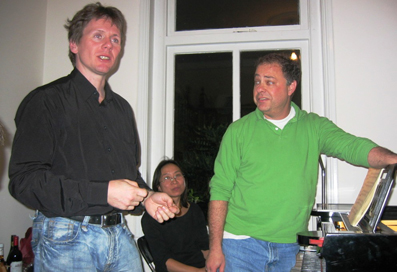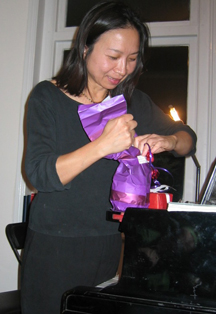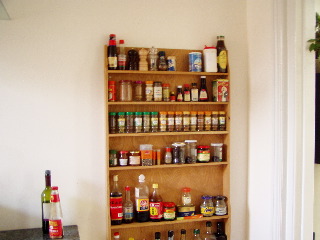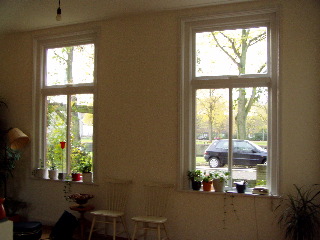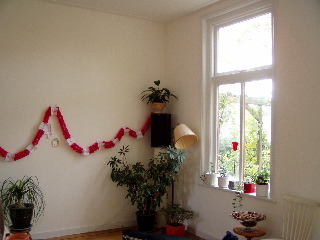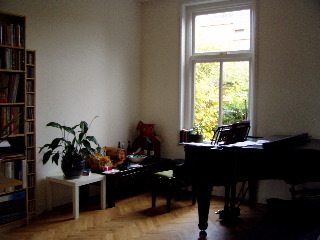 This is a house of home-made food and live music in the company of friends. A birthday feast in the tradition of a Chinese banquet followed by a piano solo house concert in November (above). An outdoor dinner next to a canal in on a late summer's evening and breakfast the day after the party (below).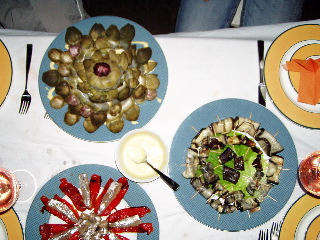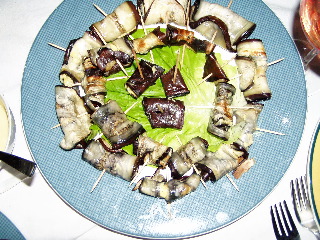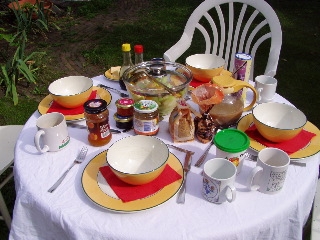 about the author:
Anne Ku writes about her travels, conversations, thoughts, events, music, and anything else that is interesting enough to fill a web page.
Tell your friend(s):
New to Bon Journal?
Check out past issues of
Le Bon Journal newsletters (2-page PDF) containing the best of Bon Journal by themes