Visit analyticalQ
to find out how you can help keep it independent, alive and free!
Announcements
January 2007
I am spending this quiet period, so-called Winter Break, to attend to my backlog of outstanding tasks, promises to keep, requests to fulfill from two years ago, all in hopes of clearing a full plate, or rather, emptying the mind to recharge my energy for the new challenges ahead.
It's a time to write, study new pieces for piano and guitar duo, compose, begin a new fitness programme, compile visitors/readers feedback, and fill up this year's calendar with concert bookings.
Save the Ark Gallery of Yousif Naser, 8 January 2007
A Man of His Village by Tanyo Ravicz, a personal book review by Anne Ku, 9 January 2007
Change Thrivers by Afsaneh Noori, a personal book review by Anne Ku, 10 January 2007
A Wedding Rap, 11 January 2007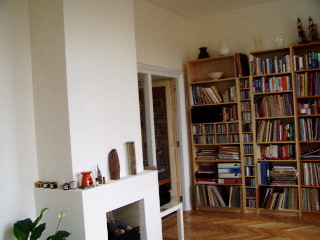 and forthcoming articles:
The return of house concerts - that intimate setting for chamber music
Optimal challenge for the piano student
Free sheet music and the joy of downloading

Chinese Hot Pot New Year's Eve in Eindhoven

about the author:
Anne Ku writes about her travels, conversations, thoughts, events, music, and anything else that is interesting enough to fill a web page.
Tell your friend(s):
New to Bon Journal?
Check out past issues of
Le Bon Journal newsletters (2-page PDF) containing the best of Bon Journal by themes