Visit analyticalQ
to find out how you can help keep it independent, alive and free!
Announcements
---
Anybody want to spend
Christmas and New Year in Utrecht?
Spend Christmas in London?
---
SUPPORT Bon Journal:
put your announcement here!
November 2007
Review: Loevendie's new operina - Babylon in Utrecht
4 November 2007
Masters on Stage, piano faculty of Utrecht Conservatory
5 November 2007
Forthcoming:
book review: More Courage
event reviews: Gaudeamus Music Week, Dutch Cornucopia London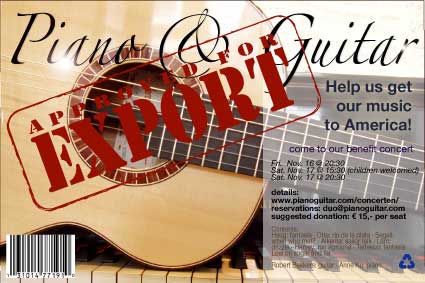 about the author:
Anne Ku writes about her travels, conversations, thoughts, events, music, and anything else that is interesting enough to fill a web page.
Tell your friend(s):
New to Bon Journal?
Check out past issues of
Le Bon Journal newsletters (2-page PDF) containing the best of Bon Journal by themes